How to Start a Pet Service
A pet business is a great opportunity for an animal lover. There are so many types of businesses you can open, depending on your level of knowledge and interest. Whether you want to start a pet business that sells pet products or offers a pet service, consider the following steps to assist in your endeavor.
Decide on the type of pet business you would like to start. There are a number of services that you can offer pet owners, such as pet grooming, dog walking and pet sitting. You could also offer retail opportunity for pets, like a pet or pet food store. Determine which opportunity you would like to pursue.
Get more training so you can provide a better service to your clients. If you are a dog trainer, you can improve your techniques by taking intermediate or professional dog training classes. A dog groomer can attend an accredited school. Further education would be more pertinent if you were interested in being a veterinarian. This profession asks for more advanced formal education. Find out what is expected of you in the capacity that you hope to pursue.
Design a business plan that outlines your business goals. Include the methods that you will use in achieving your goals. Determine how you will finance your business and the estimated timeframe in which you hope to accomplish your individual objectives.
Get financed if you don't currently have the funds for your pet business start-up. Depending on the type of business you will be opening, you will need to purchase tools, equipment and administrative supplies. You may also need to lease a location if you will be running your business onsite.

Research the pricing of your competitors.

You don't want to be too inexpensive, but at the same time, you don't want your prices to be too high. Find a price bracket that is both competitive and profitable.
Choose a location for your pet business. Opt for a high traffic area where your services will be more visible. Some businesses can be operated from your own home, such as a dog walker. A pet sitter would not need a specific location either, since you will be going to the pet owner's home to perform your responsibilities. An onsite location would need to be leased, so make sure you select a location that is within your budget.
Set aside a marketing budget for advertising your new pet business. Depending on your finances, you could consider advertising in your local paper. You could also post leaflets in pet stores and print up business brochures that you can hand out to your current clients. Consider an incentive for referrals, such as a discount for a pet's next visit or a coupon for a next purchase.
Reference: http://www.wikihow.com/Start-a-Pet-Business
Learn More
Start a Successful and Profitable Pet Sitting Business Using the Flawless System Developed by a PRO!
Discover the KILLER Marketing Tactics I used to get up to 5 NEW Clients per Day and Earn over $5,400 every Month!
the advantages of running your own pet sitting business:
INSANELY cheap to set up
Very few skills required
Flexible hours
HUGE potential for expansion
Paid more frequently (daily)
More enjoyable - spending time with animals is MUCH more pleasing than filing office documents
and the list goes on...
It's obvious that the Pet Sitting Industry is not only lucrative but infact, quite straightforward - if you know what you're doing! The reality is, most people don't know what they're doing when they start their own business which is why MOST will fail - don't let that be you. I want you to be in the minority of entrepreneurs who succeed when starting their new business which is why I have packed my 8 years of experience into the Pet Sitting Profits course.
Learn More

I can't believe that 3 months ago I was unemployed and was 5 months behind on my mortgage payments! Today I am running my own successful business and making a full time living doing something I love!
Jennifer Schwartz CEO - Jenniffer's Pet Services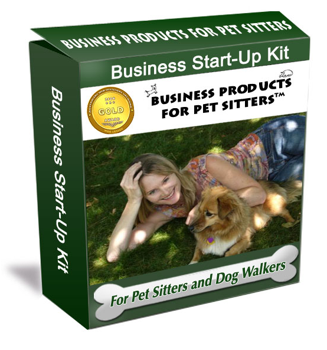 Build A Profitable Pet Sitting Business With A Fool-Proof System Developed By The Top Expert In the Industry!
Discover How You Can Easily Start Your Own Business Without Any Capital. I Started Off Making $3,000 - $4,000 Each Month!
All You Need Is A Little Commitment, A Love Of Animals and My Proven System To Get Started…
Forget about the "rat race" and corporate America…
Discover how you can:
Break out of the box and become your own boss!
Finally live a stress-free and happy life!
Earn a good, solid income and make your own rules!
Do something that you love and make your dreams a reality!
Learn More
"A year ago I purchased Kristin's Business Start-Up Kit for Pet Sitters and Dog Walkers™ and I'm so happy I did! The Business Start-Up Kit for Pet Sitters and Dog Walkers™ has everything I need for my pet sitting business and it saved me hours of time which I would have spent developing these forms on my own. The Business Start-up Kit for Pet Sitters and Dog Walkers™ helped me learn how to manage my business and how to stay organized. It even helped me with questions to ask when interviewing prospective clients. Everything in my business is so much easier now that I have Kristin's Business Start-up Kit for Pet Sitters and Dog Walkers™."
Cathy Markowich Waggin Tails Pet Sitting Services Stirling, New Jersey
(1037) Page Views